"My wife and I were looking for a Piano in the summer of 2009. We looked at new and used, what caught our attention was the old Heintzman pianos. Chris had just refinished a 1913 Heintzman, we really liked the sound of it. We bought it and shortly after letting the Piano settle in to it's new home Chris came in and tuned it up. Now the old Heintzman has never sounded better.
Thank you very much."
- Dave C., Uxbridge
Serving the Durham Region and East GTA including Ajax, Pickering, Whitby, Oshawa, Courtice, Bowmanville, Newcastle, Newtonville, East Toronto, North York, Scarborough, Unionville, Markham, Stouffville, Claremont, Port Perry in Ontario, Canada. For other locations, travel fees may apply.
© 2010 Chris Andrew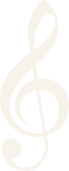 "I was extremely pleased with the calibre of workmanship provided by Chris, from his initial assessment regarding the condition of my 1920's piano, to his detailing the work he would undertake. I can't express how thrilled I was with the finished product. I can strongly recommend him to anyone who is considering having their piano restored and/or refurbished. You won't be disappointed with his craftsmanship, all done with honesty and integrity."
- Marianne Cochrane, Oshawa
"Hillsdale Terraces is a LTC and we received a donation of a Heintzman piano that was handed down from generation to generation but we could tell it had potential to be a beautiful antique piano. Contacting Chris was our best investment in making this piano a gorgeous piece of furniture and instrument! The detail on the piano was beautiful and intricate and nicely finished! The quality of the sound was incredible. We often get compliments from entertainers on "what a beautiful piano it is!" Thank you Chris."
- Tanis Head, Coordinator of Recreation Therapy, Hillsdale Terraces


More to come!
"Chris started tuning my grand piano shortly after finishing his training program and he did an excellent job right from the start. He was very exacting and meticulous and I was always pleased with the end result as I am a violinist myself and I demand a high degree of accuracy in tuning. I would recommend his tuning service for any type of piano."
- Catherine K., Toronto, ON
"My students have all been very happy with Chris' work on their pianos and found him very professional in all aspects of his work. He is efficient with his time and thorough. Chris has done a wonderful job of tuning and maintaining the pianos used for the
Pickering GTA Music Festival
."
- Martha Gregory, Executive Director of the Pickering GTA Music Festival